Experts in staircase renovation
Van Dijk Staircase Solutions is the top producer when it comes to staircase renovations. In line with the wishes of our business customers, Van Dijk develops, produces and installs a wide range of staircase renovation products in various price ranges. With almost 25 years of experience in renovating stairs, we have a better sense of what's required than anyone. Our expertise in developing and producing stair components and following the latest trends makes us both progressive and flexible.
Read more about us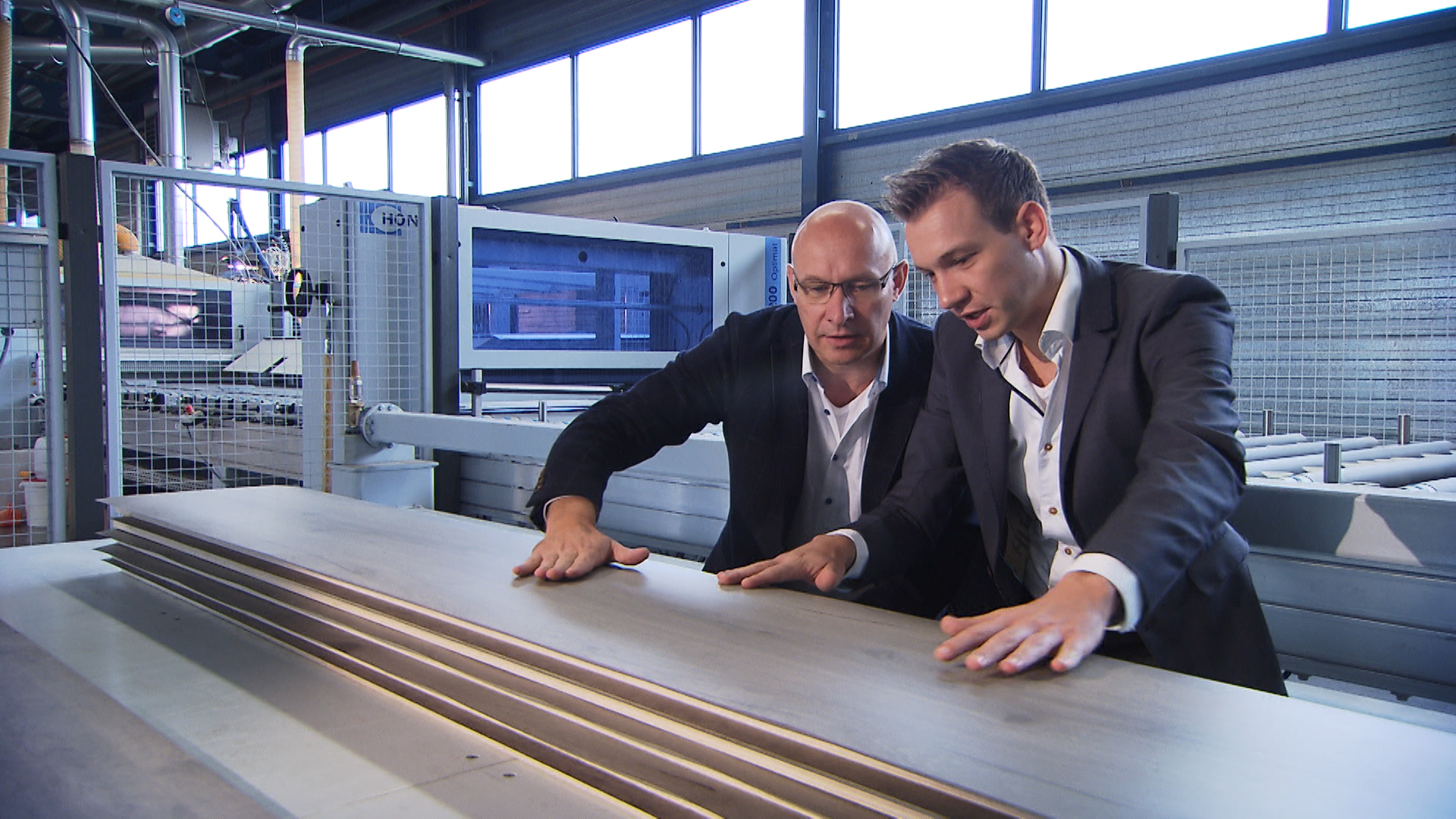 "With more than 20 years of experience in staircase renovation, we can truly call ourselves experts."
– Jan Steyvers
What is staircase renovation?
Staircase renovation is when an existing staircase is clad with stair cladding, usually without any cutting and/or breaking of the underlying steps. The transfer steps used for this consists of a core of pressed wood fibres or a plastic core (depending on the specific wishes of our customers). A top layer is then bonded onto this. The top layer is available in various quality classes, depending on our customers' wishes. This composition means that the product has a very long lifespan. It is scratch-resistant, wear-resistant and easy to maintain. You can also choose to renovate the entire staircase in addition to just the steps. This could include (re-)upholstering the risers, staircase cheeks and balusters, installing LED lighting in the steps and renovating the banister.
What kinds of stairs can be renovated?
Van Dijk Staircase Solutions produces staircase renovation products for all kinds of stairs. Renovating a closed staircase or an open staircase (single-sided or double-sided) doesn't end at the steps alone.
If you have any questions or would like more information, please don't hesitate to contact us.
Our collections
Stairs2go
for DIY and (discount) retail
Stairs2Go is a do-it-yourself system that allows you to completely renovate a staircase. Choose from various decors. They are all durable, wear-resistant and easy to maintain.
Go to website
MexForm
for staircase renovation specialists
With our own brand MexForm, we offer a wide range of durable stair renovation products for the professional renovation of stairs.
Go to website
Private labels
for own-brand and private labels
If desired, Van Dijk can postform products with customer-specific decors, exclusive top layers or from its own base materials for own-brand and private labels.
Interested? Contact us